Braking System
Stock, Factory Braking System
Dual diagonal circuits with power-assisted 9.4" front discs and 7.1" self-adjusting rear drums
Front disc brakes were vented from 1984 onward
Mechanical rear wheel parking brake
Tap here for master cylinder, proportioning valve, and booster information


Anti-lock Brakes (ABS)
The 1979-1993 Cabriolets do not have ABS brakes!
Replacing Rear Drum Brakes
Anytime you do work to the rear brakes, do only one side at a time! This allows you to use the other side as a reference to ensure that everything is put back together properly. In case you removed both sides, here are reference images:
Swapping Rear Drum Brakes to Discs
A popular brake upgrade is replacing the rear drum brakes with discs. Tap here for a how-to.
Front Disc Brakes
Front disc component diagram
Part #191615269A (left upper; right lower)
Part #191615270A (right upper; left lower)
Complete clip set available at NAPA (part #ATM DK1048)


Brake Booster
A replacement check valve for the brake booster line has been found: AC Delco/GM part #90304535. Tap here for further details. No longer available.
Look for an ATE 34331151532 check valve instead. Note: These aftermarket replacements do not have accessory vacuum ports.

The factory version is still available via various retailers. Tap here for factory part numbers.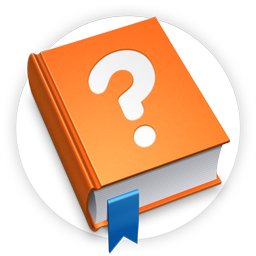 Hard Brake Pedal
If the brake pedal is extremely hard to push and the engine idles fast (or, dies at a stop), this is indicative of a leaking/broken brake booster vacuum hose.
Tires
Tire Pressure
Minimum psi/bar: what the factory recommends (should be on the driver's side door jamb decal).


Maximum psi/bar: what the tire sidewall states.
Tire Size (original factory size)
13" wheel: 175/70/13
14" wheel: 185/60/14
15" wheel: 195/50/15
Tire Brands (original equipment)
Continental
Goodyear
Michelin
Pirelli
Uniroyal
Tire & Wheel Size Conversion Calculators
Wheels
Factory-installed Wheels
Complete, detailed factory wheel guide:
Quick glance:
Factory-installed wheel sizes:
Best Wheel Size
The general consensus is that wheels 15" and smaller are best for these cars. Tap here for The Highway Collective's take on what sizes look good on any A1 chassis Volkswagen, including the Cabriolets... while being rather amusing, it does speak the truth. Refer to the next section for additional wheel/tire/offset information.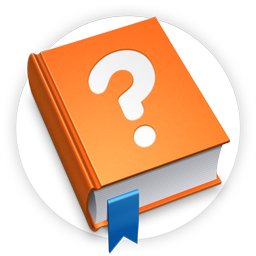 Lost Silverstone ("teardrop") Center Cap Key
If your original key has been lost, head to your local auto parts store and buy an 8mm triple-square bit.
Wheel Names
Most folks are unaware that many Volkswagen alloy wheel names derive from the car racing world, including those used on Cabriolets.
Avus: Named after the AVUS racing circuit near Berlin, Germany.
Estoril: Autódromo do Estoril, a race course in Estoril, Portugal.
Hockenheim: Named after Hockenheimring, a race course near the town of Hockenheim in Baden-Württemberg, Germany.
Le Castellet: Circuit Paul Ricard, a racing circuit located near the southern France town of Le Castellet.
Silverstone: Named after the race track in Northampton in central England.
Zandvoort: Circuit Park Zandvoort, a racing circuit near the coastal city of Zandvoort in the northern part of the Netherlands.
Zolder: Named after the racing circuit in Heusden-Zolder, Belgium.
Wheel/Tire/Offset Sizes That Will Work
5J x 13
45
175/70/13
5½J x 13
38
175/70/13
175/80/13
6J x 13
35, 38
185/60/13
205/60/13
6½J x 13
0
195/60/13
6J x 14
35, 38
175/65/14
185/60/14
195/45/14
195/55/14
195/60/14
6½J x 14
30
185/50/14
185/60/14
195/45/14
7J x 14
25
185/55/14
185/60/14
195/45/14
195/55/14
195/60/14
225/40/14
6J x 15
38
165/45/15
185/55/15
195/50/15
6½J x 15
33
205/50/15
7J x 15
15**, 20, 24, 25, 28*, 35*
165/45/15
195/45/15
195/50/15
205/50/15
* Spacers may be required for the rears; grinding down the calipers and/or fender rolling may also be required for the fronts.
** Without any modifications, wheels/tires may sit beyond the fender flares (aka "poke").
7J x 16
20**, 35*, 40*
185/50/16
195/40/16
205/40/16
205/45/16
* Spacers may be required for the rears; grinding down the calipers and/or fender rolling may also be required for the fronts.
** Without any modifications, wheels/tires may sit beyond the fender flares (aka "poke").
7½J x 16
35*
* Spacers may be required for the rears; grinding down the calipers and/or fender rolling may also be required for the fronts.
Not recommended. May cause rubbing, especially with lowered suspension; ride quality will be reduced. May require fender rolling and/or spacers in order to fit, especially if lowering the suspension; depending on offset, may also result in poke.
Lowering the suspension plays a role in what wheel & tire sizes you choose. Keep the aspect ratio close to stock to minimize rubbing. Examples:

16" wheels + 205 tires + lowering 1.25" = rubbing.
16" wheels + 195 tires + lowering 1.25" = no rubbing.

As you increase the wheel size from stock, decrease the tire sidewall size to maintain the original diameter:

6J x14: 185/60/14
6J x 15: 195/50/15
6J x 16: 195/40/16